260+ Years of Cumulative Experience
IndiaRF has built a unique eco-system of diversified professionals with experience across private equity, buyouts, credit, consulting, legal, risk and compliance.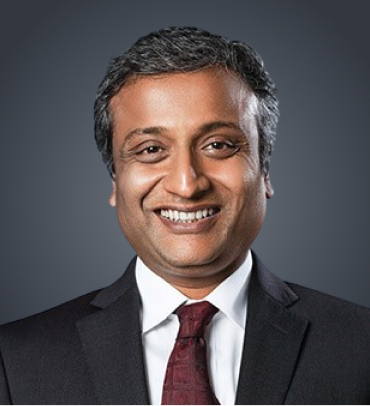 Shantanu Nalavadi
Managing Director
Shantanu has been the Managing Director at IndiaRF since its inception in 2016. A Chartered Accountant by profession, he carries with him over two decades of experience in financial services, banking and corporate finance.
Previously, Shantanu was Co-Head of the Structured Investment Group of Piramal Enterprises Limited, with over US$ 350 Million in assets under management. Prior to that, he was a Partner at New Silk Route Advisors Pvt. Ltd., a Private Equity Fund with over US$ 850 Million in assets under management. His vast tenure of work experience includes global multinationals such as ANZ Grindlays Bank, Star TV and Walt Disney with P/L and business development responsibilities.
Shantanu brings with him an experience of investing, creating value and monetising investments across several sectors, including financial services, consumer retail, infrastructure, cement, media, logistics and manufacturing. In creating value for his portfolio companies he actively participated in partnering with strategic / managements for operational improvements, competitive marketing positioning and sustainable expansion.
He articled with Arthur Andersen, India, before qualifying as a Chartered Accountant in 1993.
Shantanu is a director on the Board of India Resurgence ARC Private Limited.
Investment Management
Identifying & evaluating investment opportunities, partnering with our portfolio companies through the investment cycle, and managing eventual exits from our investments.
CORPORATE MANAGEMENT
Driving corporate level and other initiatives fund raising, deal structuring and execution, finance, tax, accounting, risk, legal, policy implementation and compliance.
BUSINESS MANAGEMENT
Partnering with our portfolio companies in conceiving and implementing turnarounds, and actively monitoring their operations. The team engages with portfolio companies for operational optimisation creating value for all stakeholders.